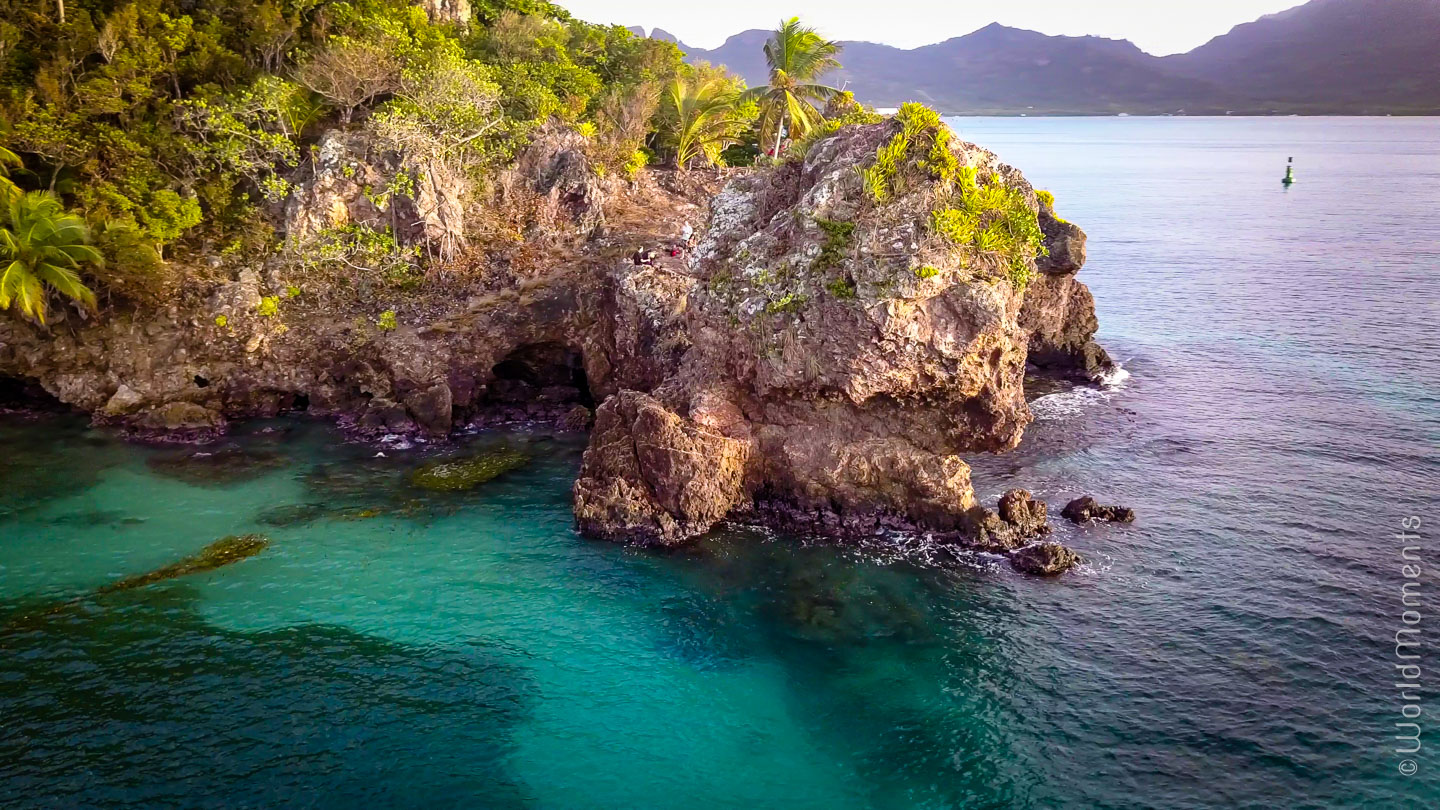 What to do in Providencia
Why visit Providencia?

Providencia is one of the beautiful islands that are part of San Andrés. With its gorgeous scenery and contrast of colors, Providencia never fails to dazzle tourists and inspire enthusiasm with its list of what to do in Providencia. There are many reasons to visit Providencia, including experiencing the marvelous seven-coloured sea, bathing in the warm and transparent waters, and observing the marine life, which includes many colourful fishes, coral reefs and other wonders; Providencia offers experiences that are unique to this paradise.


What to do in Providencia?
There are many places that are popular tourist attractions in Providencia.
Here are some of the most attractive options.

With all of the beauty in this paradise, it's impossible that you will be spinning your wheels without something to do in Providencia!

The Peak
The Peak is the tallest mountain on Providencia and measures 360 meters in height. From its peak, one can get a gorgeous glimpse of the sea of seven colours and the coral reefs. The Peak is spectacular, and on top of offering this incredible view, it is also the birthplace of various springs.


Lovers Bridge
This floating and colourful bridge is not only the perfect place for lovebirds to see the sunset, but also connects the two islands of Providencia and Santa Catalina. This bridge is made of wood and has been painted with vibrant colours, giving it a certain Caribbean feel.


Santa Catalina Island
This beautiful island is home to friendly, welcoming people and is very close to the island of Providencia. Just cross the Lovers Bridge to enjoy and experience Santa Catalina Island and its beaches (some of which are virtually untouched). This enchanting island is not well known by tourists, very few tourists choose to visit it. On Santa Catalina Island, you can walk and hike on paths amongst much vegetation, go snorkeling, and relax on its beaches.
Morgan's Head
When you cross the bridge from Providencia to Santa Catalina, you will find yourself in front of two roads – to get to Morgan's Head, take the left route. This hike takes you up a path with cement and dirt steps, and lasts about 25 minutes. At the end of this path, you will find Morgan's Head, where you can enjoy a spectacular view. We recommend that you wear close-toed shoes, bug repellent, sunscreen and a hat.


Fort Warwick
Fort Warwick is one of the most popular touristic sites on Santa Catalina Island, boasting not only ancient cannons but also a peaceful natural setting full of vibrant vegetation. This is a great spot to enjoy the sounds of the flora and fauna, as well as the refreshing ocean breeze.
Beaches de Providencia
Crab Key
Crab Key (or Cay) is a little island that is part of the Natural Old Providence McBean Lagoon National Park. There's no beach on this island, but you can go snorkeling and diving to see barracudas, turtles, sea turtles, corals, colourful fishes. In addition, you can always enjoy the seafood and delicious drinks that some of the locals offer. There is also a breathtaking view from the highest point on this island.
To get to Crab Key, you must hire a boat from Providencia or Santa Catalina for around 11 USD.


Manzanillo Beach
300 meters long, it is said that this is the prettiest beach on Providencia. The water is crystal-clear, the sand is white and fine to the touch. To get to this beach, it is necessary to walk for about 30 minutes or rent a golf cart that can get you there in 5 minutes. There is only one restaurant on this beach where you can enjoy a relaxed evening around a campfire with the sounds of reggae around you.


South West Bay
This is the longest of Providencia's beaches and it also deserves a special mention. This beach is also characterized by white sand and crystal-clear waters. If you head to the south end of the beach, you will find numerous restaurants that offer the best food on the whole island. You can also enjoy horse-riding shows and competitions that are held here every Saturday by the islanders.


Almond beach
Another of the enchanting beaches of Providencia is Almond Beach. It is a small but beautiful beach that's quite a nice spot for snorkeling or enjoying the myriad colourful fishes that inhabit these warm, clear waters. This beach is dripping in tranquility, thanks to its not being very well known, perfect for relaxing time.
As you can see, there are plenty of reasons to visit Providencia, but if you want to see more about what there is to do in Providencia, check out Tourism in Providencia, after which you'll definitely want to come experience this island paradise.